DISCOUNT: Every Reason in the World to Get a Hairlaya Tape-in Extensions
Hairlaya
Hey Hairlaya Babes! We have a big announcement:
Hairlaya is launching new top-quality tape-in extensions. 
This time we got two lengths, 14" and 18" available and 16 gorgeous-looking trending colors, and 2 different sizes of packs (10 pieces and 4 pieces) with limited stock.
All the shipments will start on
Now an
(use code "
TAPEIN20
" ) is on offer for all the Babes who want to experience ahead of everyone these best value-for-money tape-in extensions on the market, available for a short time. Hesitate and this offer disappears in the blink of an eye. 
These adorable eye-treats are selling out like hot-cakes right now. Let me tell you why Hairlaya wants to launch tape-in hair extensions and how Hairlaya's tape-in extensions differ from others.  
Why is Hairlaya launching new tape-in hair extensions products? 
Many Hairlaya babes have always spoken quite highly of Hairlaya's product quality. "The Hairlaya hair extensions are all fabulous and feel amazingly natural, loved by all clients of mine who got them installed", quoting one stylist we work with. Receiving all this love, Hairlaya frequently gets asked "do you have tape-in hair extensions?".
Hairlaya takes every advice seriously and we found that weight of extensions, messy glue or heating are the main reasons to cause damage.
To answer the high demand, Hairlaya has done meticulous sourcing and quality supervision, now the greatly expected tape-in hair products are finally launched. In this new series of tape-in extensions, every strand of hair speaks to Hairlaya's philosophy of striving to provide the best hair extension on the market.
Medical grade adhesive tape
is applied to Hairlaya tape-in extensions, freeing you from the concerns over the tapes being too sticky. And more importantly, Tape-ins are far less costly than hand-tied extensions, on top of the fact that the installation is easier and less time-consuming.
Why Hairlaya tape-in extensions?  
State-of-the-art adhesive quality
Hairlaya is whole-heartedly committed to providing the most comfortable hair extensions. The Hairlaya team has spent a lot of time and research work. We have spent literally 3 months experimented with hundreds of types of adhesives searching for the best adhesive used on the top of tape-in extensions for our customers' hair.
The perfect adhesive tape we nailed is a high-tech material lasting and firm on the hair, but easy to remove with the special remover comes along. It is the most natural and skin-friendly one can find on the market, which won't stick when removing. This adhesive will not expire over time, as long as the tab is not removed. And once installed, the adhesive lasts for over 6 months.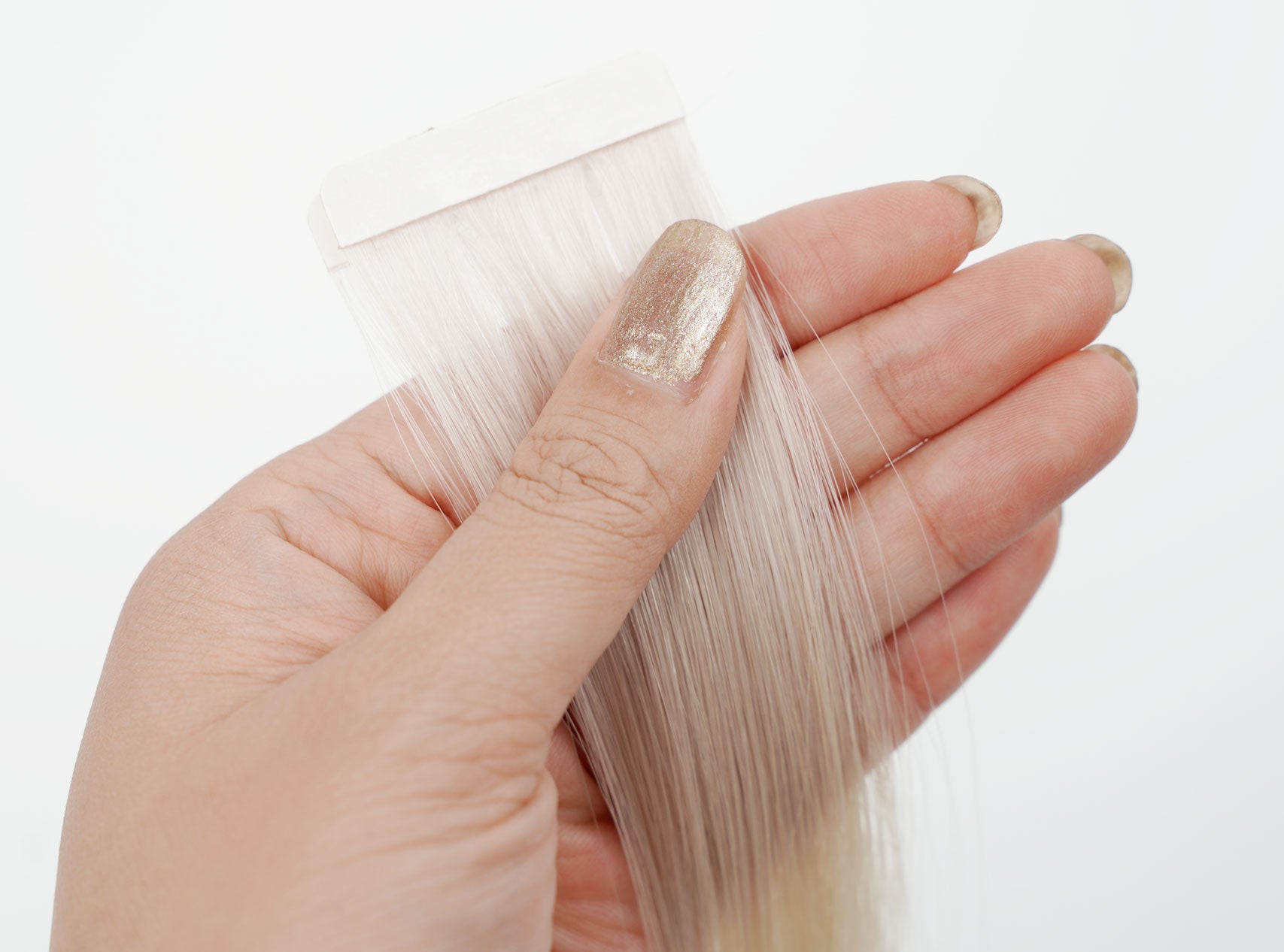 So you can be rest assured and stock them up: A professional stylist working with us, Lisa, went ahead and stocked up her inventory with excitement. She placed an order of 10 Hairlaya tape-in extensions on our first day of launching. As long as she does not peel off the cover tab of the tape, it will be as good as new for tons of clients coming in. 
Perfect and gorgeous
living
 r
emy hair
The hair in Hairlaya extensions
donator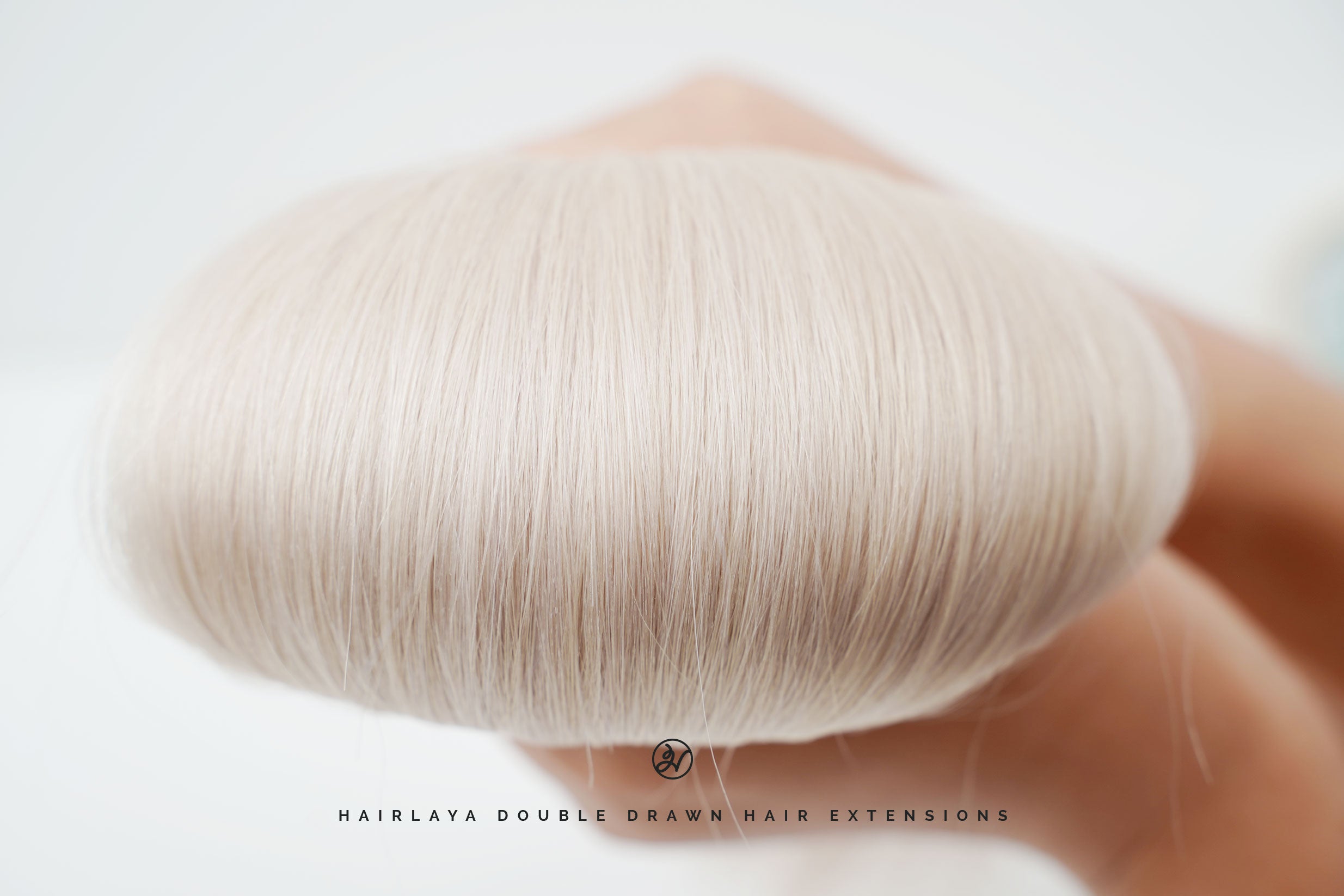 Cuticle hair means the hair cuticle being intact and the hair placed with the cuticle all facing the same direction, providing the best wearing experience. If you look with a microscope at a strand you will be amazed by how well-protected the cuticle is. Just like any real living hair, Hairlaya extensions are with the natural shine and barely tangles. They look super healthy and bouncy with natural texture even after repeated washes, just like any living hair you see on a celebrity, which perfectly blend with your natural hair, giving you a full voluminous look.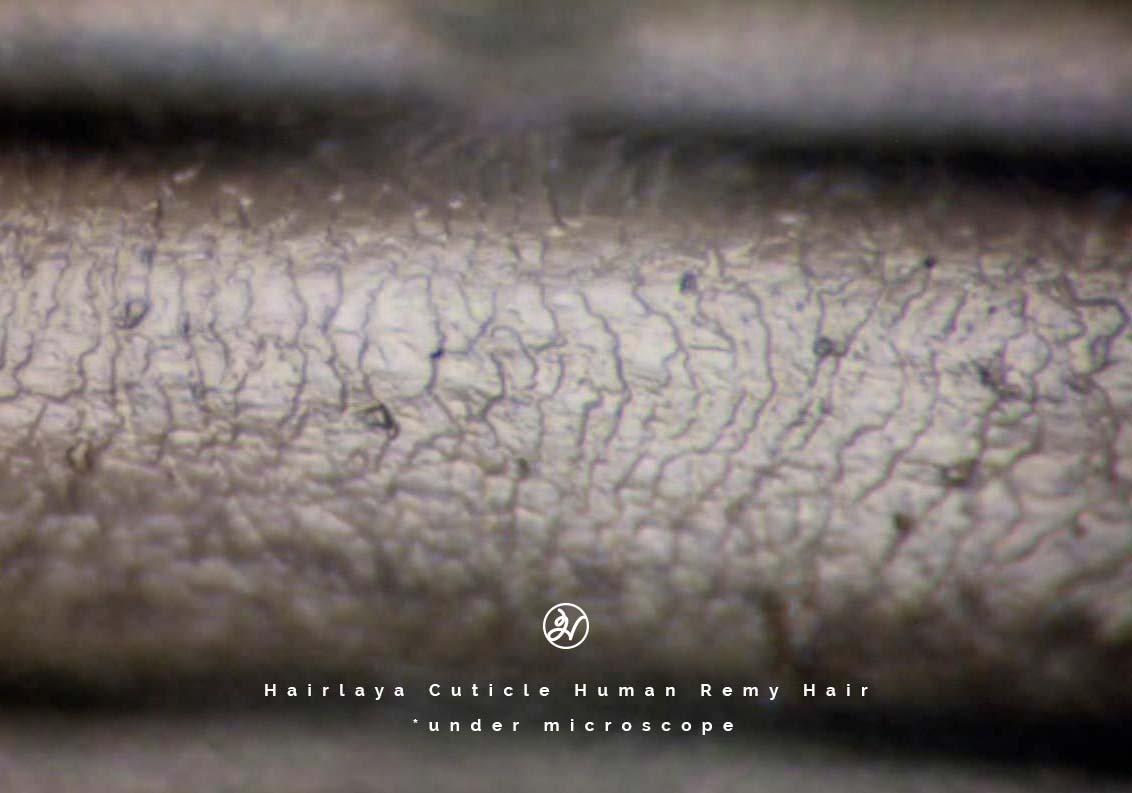 Q&As
How long can I wear my tape-in extensions?
Tape-in extensions are held in place with strong, invisible adhesive premium tape undetectable to the touch; once installed, they last for up to eight weeks on you. 
If you go to a salon and get them uninstalled, they can always be reinstalled whenever you feel like it. Overall they last for up to 2 years. 
How to make the hair last longer?
You take care of your extension just like taking care of you own hair. Like caring for natural hair, we recommend you to be gentle when washing and brushing your hair, do not go to sleep with wet hair, and wear a bath cap when taking a bath.
There are 3 things you want to keep in mind:
Wait around 24~48 hours before your first hair-washing after the installation
Using paraben and sulfate free hair conditioner and avoid applying oil-based hair products to the root of your hair. 
Lowering down the frequency of washing your hair by using more dry shampoo.
Will tape-in extensions damage my natural hair?
Absolutely not. Installed and uninstalled correctly it will not affect your natural hair in the slightest.
When people say tape-in extensions damage your hair, that's because they weren't professionally installed or removed. You can't take extensions that were meant for 6 weeks and wear them for three months continuously. This means since your hair grows out, after 6 weeks of installation you need to come back to the salon to get your tape-in extensions moved up closer to the root of your hair. This is making sure they're not too heavy. When the tape-in extension weighs down your hair too much, eventually your hair will be shed. Extensions normally should not fall out or cause pain either. You shouldn't be able to feel them at all, but if you do, return to the salon to make sure they're in properly. 
Any warranty?   
Hairlaya offers a 6-month warranty which is one of the best for the customers.
Buy the premium quality Hairlaya tape-in hair at a fair price now. The new arrivals are on this once-in-a-lifetime discount which expires in a few days. Do not miss out! 
          Get yours before it is too late.  Place your order here. 
And if any products sells out or you have missed out on the sale, please contact our sales representatives for assistance.  
Text or Call (972) 799 - 5545
Follow us!
Connect with on social media to keep up
with the latest news, offers and updates.