100% Cuticle Remy Hair
Ship out in
24 hours
14 Days Returns
and Exchanges
Hairalya hand-tied extensions are made with 100% Cuticle Remy Human Hair, the highest quality of hair on the market. Hairlaya hand-tied extensions are able to be styled and dyed just like your own hair.


Touch Feeling:

All of the hair cuticles run in the same direction, and the hair scales are easy to feel.


When you are Wearing the Hair:

The hair feels light and soft and feels practically weightless when wearing. 
Tangle-free. 100% handmade. No chemicals, no glues and are allergen-free. Easy to color and style. Last up to one year with proper care.


Hair Type:

100% Double Drawn Cuticle Remy, silicone-free Hair


Hair Texture:

Straight


Width Per Piece:

11 inch


Full Packs:

18": 8 wefts, 11'' width/weft, 120 grams/pack 
20": 8 wefts, 11'' width/weft, 132grams/pack 
22": 8 wefts, 11'' width/weft, 144grams/pack


Half Packs:

18": 4 wefts, 11'' width/weft, 60 grams/pack 
20": 4 wefts, 11'' width/weft, 66 grams/pack 
22": 4 wefts, 11'' width/weft, 72 grams/pack


Single Pack:

18": 2 wefts, 11'' width/weft, 30 grams/pack
20": 2 wefts, 11'' width/weft, 33 grams/pack 
22": 2 wefts, 11'' width/weft, 36 grams/pack


Note:

The hand-tied wefts should be installed by a hand-tied certified hairstylist. Installation of hand-tied wefts includes the "natural-beaded method" making the hair feel weightless and secure, therefore, more comfortable. The double drawn hand-tied extensions are meant to last a year with proper care.

All pieces are pre-cut and should not be altered at the weft. Cutting the wefts will make the extensions unusable as they will unravel.
• All orders can take as fast as 2 days to arrive via USPS.

• All prices on the website include FREE standard shipping in the US.

Learn More
We are pleased to accommodate returns and exchanges within 14 days (weekends included) on all hair extensions if you're not satisfied. Read our
return policy
.
Length Detail 
Customer Reviews
03/09/2020
Jayne A.
United States
I recommend this product
Absolutely gorgeous
I ordered these for my client who had shorter/mid-length hair that had broken off from bleaching her own hair. She had tried, clip ins and keratin bond extensions before. I suggested this method instead. We put in the Hand Tied Extension wefts and they covered gorgeously. She is extremely pleased and so am I. I have now had three other clients purchase this hair and we will continue to use Hairlaya!!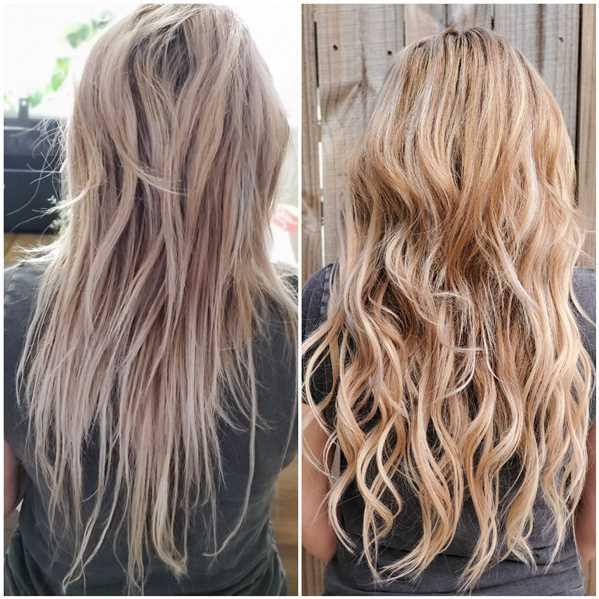 02/19/2020
Lis L.
United States
Will be a returning customer
I just had my hand tied extensions installed and they are so gorgeous! I wanted voluminous, longer hair and these extensions did just that. Previously, I was wearing a double weft extensions and the first thing I noticed is how comfortable the hand tied feel on my head. Also, they aren't as "bulky" feeling on my scalp since the weft itself is so thin. I'm definitely going to be a repeat customer. Overall, i'm super happy with my results!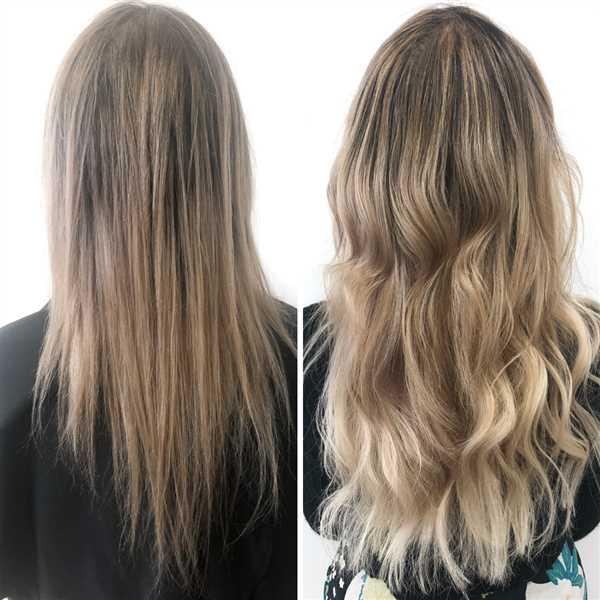 Excited
I hope these show up in time for my date. Excited to try!
Beautiful hair!
I am a stylist/ salon owner and I bought 2 packs of hand tied hair to do extensions on a client with very short hair.. The hair came quickly within a few days and came in a nice box with satin bags to hold the hair. I was very impressed with the packaging! I purchased the light blonde 14 inch and 16 inch and I toned it to match my clients hair. It Read more about review stating Beautiful hair!toned out perfectly! Overall I'm very impressed with the hair and how it turned out! Will purchase again! Before and after photos posted!
Love my 24inch
Stating Love my 24inch These hair extensions are by far my Favvvvorite hair extensions Ever!!Definitely Happy Customer I've always been scared to order online but one of my clients had Hairlaya hair extensions that I styled for her:) So I had to get them
Hand-tied extensions are a type of weft that is sewn together or weaved by hand. Our hand-tied wefts are 100% Remy, silicone-free hair that is woven into one continuous thread. All hand tied wefts are thin-density pieces that you can install easily with clips, micro rings or sew-in braids, and applicable with "natural beaded row" method. They are ideal for naturally curly, thicker and other types of hair. With the finest craftsmanship and quality of hair, Hairlaya's hand-tied hair extensions are unlike any on the market today.
Products
· Use only sulfate-free shampoo and conditioner.

· Use a hair mask once a week (or as necessary).

· Use a heat protectant when heat styling hair.
Wash
· We recommend that you wash no more than twice a week.

· Brush hair with a wet brush to limit tangles before washing.

· When brushing, it's best to start from the ends and work your way up to the root to avoid snagging and pulling of the extensions.

· Only use conditioner from mids, down to avoid loosening of the thread.
Drying
· Dry hair thoroughly.

· Avoid harsh towel-drying. Take a towel or cotton t-shirt and softly press at the scalp to absorb the excess water.

· Blow-dry on low heat. High heat can damage the integrity of the extensions.
Daily Maintenance
· We recommend braiding the extensions or wearing it in a low pony to avoid knots/tangles.

· Do not go to bed with wet hair to preserve the integrity of the hair.